The Rise Of Evolution and Learning Of Web Services With WDI – A Top Web Development Company
The way the internet has evolved since its evolution has been a sight to watch. The World Wide Web was invented almost 30 years ago by Tim Berners Lee. This made it way too easy for people to share information, no matter where they were. Over the decades it has been changing things both in and out, in terms of design and functionality, in a very significant way. Exactly as the architectural style of a building reflects one's society, the same way the evolution of web design reflects the changing beliefs and technologies of the time.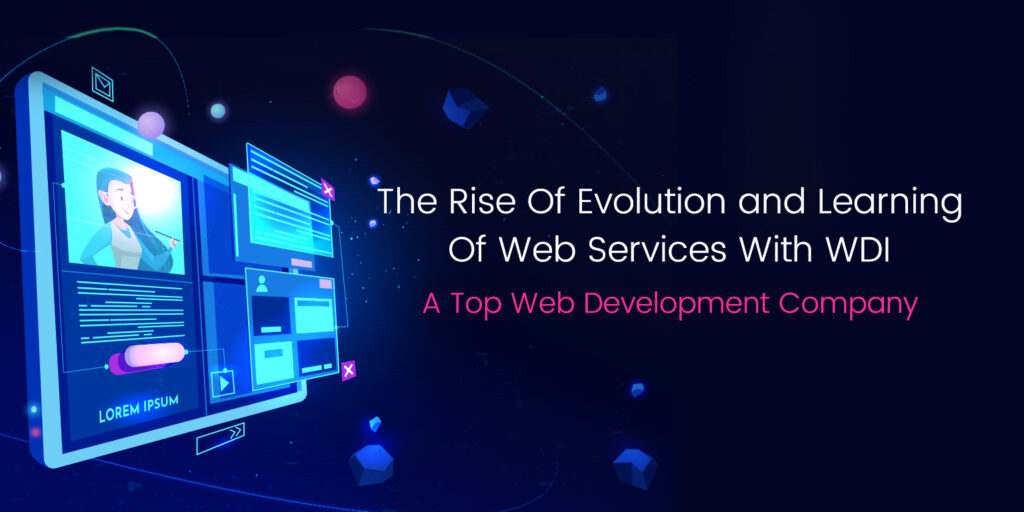 With the internet and its functioning, the birth of websites has given rise to a new beginning in terms of technology and the digital world. A good and attractive website does all the talking for your brand. You need to be sure that your website has every tiny quality needed for your viewers to get attracted to it. This is why you see Web Development in India is a big thing for every website development company and the only reason why it becomes important for an individual to know they're hiring the right type of thinkers for their company's future.
Talking about the transformation from evolution, we at Website Developers India together come in working, building and developing excellent work into a project. We are a bunch of energetic professionals united by creativity with a passion so strong for technology. WDI has the needed expertise and experience in providing you with unique and innovative website, depending on your business and needs.
Being a website design and development company, we provide you with customized website design templates, with the right ability to revamp your website according to the latest emerging trend. We make sure your website is completely responsive. We make use of the cloud server to ensure the website has 100% uptime. As a company, every employee would want to achieve the strategic goals of their business, making this a must for them, we have a dynamic team of great web developers. They make sure to provide you with a unique website design.
Aware that web development is the backbone of your website, we make sure to use the latest technology. We also make use of Content Management System (CMS) in our task list, which helps us promote your products and services to your existing and new audiences.
How do we do it?
We use Agile SCRUM for project management. It has helped us work really good for start-ups and businesses that help in developing web applications, mobile application as well as software solutions. Having above 17 years of experience, we as a team comprised of adequate experience in managing a large online business, as well as expertise in emerging technologies and global trends.
It is no rocket science when it comes to contacting us. Just hit the link above, visit the website, check our work and call us on the number provided to you.