An Interview With Allister Silverton – Journey Towards Choosing WDI
Website Developers India spoke with Allister Silverton, the CEO of Intoactive, about his experience with Website Developers India and his company's success towards achieving what they really fetched for.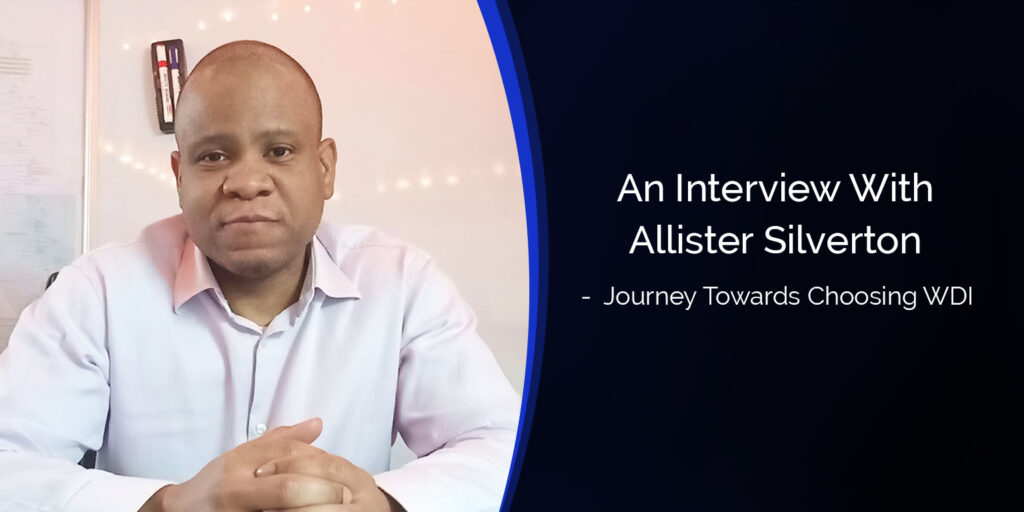 1. Are there any factors that people should keep in mind when choosing a Website Development Company?
Amongst the huge crowd of web development companies available, it is mandatory to select the one that suits and fits in perfectly fine for your needs. It seems quite easy but is actually really very tough. The only factor to consider is to bear in mind that your selection should depend on your need for the present, which will eventually give in great hopes for the future.
2. Why did you choose WDI?
I used the same factor while choosing the best web development company for my project, and out of the many companies, I chose to work with WDI mainly because of their trust, way of communication and hard work towards my project.
3. How was your first meet with the team?
At first, I was a little too skeptical cause it seemed all new and strange to me. Trusting my company with someone I don't know would end up in an ugly way. But, things fell out to be so good at our very first meeting. I remember when I met Ritesh and Rushabh, they had many questions related to the project that I wasn't even aware of. Those questions were all related to wellness and profit for my own. Their interest was not just from a client perspective, but they had their interest in profiting our company for better.

4. Did the communication carry any gap or was it way too convenient?
Meetings with firms or having any sort of communication with them was done once every month, but it was completely different from WDI. Here, the entire team was so coordinative and very kind in replying whenever we needed them. Their support and coordination were above belief. The same support made me and my team want to work with them even more.
5. Were there any limitations or drawbacks you've found with WDI?
None! And, I say it with complete assurance that I and my team had no limitations or drawbacks, whatsoever. Everything to date has been going so smooth for my company and I've also seen great improvements with my profit.
6. Is there anything else you'd like to add?
Definitely, a clear heads-up to everyone who is in search of the Best Web Development Company in India. Website Developers India has done wonders for me and they will for sure do it for you. From developing to designing your website, also with Digital marketing and SEO. WDI has made it a point in delivering just the right amount of result for me.
Website Developers India has helped clients from every corner in ideating ideas, assimilating requirements, designing a roadmap for the development process and converting it all into a functional solution. They have been curated on the basis of their past and present performance, quality of professional service provided and reliability quotient. The software development company has been recognized and awarded as the Best Customer Experience by the Digital Customer Experience Summit and Awards for providing the best services to customers worldwide. The list can just go on, but in case you would want to have a personal talk with the team, visit their site on wdipl.com.