20 Free Tutorials and EBooks for web developers and designers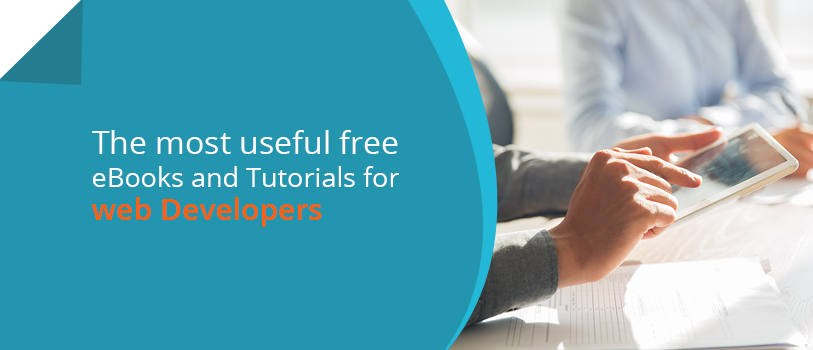 E-books represent a great solution for web development company to learn more about the tricks of the trade and offer ample information and insights. There are various EBooks that offer concise information in easy to understand packages and the best part of it is that these are offered for free. domain name expiration Here's taking a look at some of them:
The elements of typographic style applied to the web- Typographic style has long been overlooked along with the fine detailing that accompanies it. Web developers will get to learn about the finer nuances of typographic style in addition to enhanced browsers, high-resolution screens, and text rendering.

Webdesign success guide- The Web Designer's Success Guide works as a one-stop advice manual for starting out as a freelance web designer.

Why Design- This EBook talks about the characteristics of designer co-founders for start-ups, how to spot the right ones and areas where design plays a pivotal part in the scheme of things.

Time Management for Creative People

HTML5 Quick Learning Guide

Introduction to Good Usability

How To Be Creative

Taking Your Talent to the Web

How to create your own portfolio

Design Your Imagination

How to Motivate Creative People (Including Yourself)

The Design Funnel: A Manifesto for Meaningful Design- This talks about the process of translating client requirements with a view towards better understanding into a proper foundation and basis for web designing.

HTML5 WTF?

Essential JavaScript and jQuery Design Patterns- A Free New Book

Download the Guide to Guerrilla Freelancing

Who's There? The new Ebook- This understands the tools required for making websites more efficient and innovative

Faster, and More Secure Web fonts

Free 27 Page Type Classification EBook- This EBook helps web developers understand the classifications of type and works as a basic guide towards learning typography.

To Five Smashing Years

.

And A Free Anniversary EBook Treat- This is a compilation of web design articles to commemorate the fifth anniversary of Smashing Magazine.

The Work Handbook- This talks about HTML, CSS, web programming, Ajax, Scriptaculous

and

Mototools in addition to other basics of web design.
Hope you enjoy reading our articles!!
For website development in India visit our website at WDIPL Pvt Ltd

US: (+1) 970 556 9495           UK: 02036 514 195            India: +91 22 61274401